Hallowed Hall Halloween Howler
October 29th, 4-8pm

3551 Granville Rd, Port Royal, NS
A Halloween Party for the kids and the parents, at the Lower Granville Hall located in Port Royal, Nova Scotia.
The party is currently invite-only and reserved for local families first. If you feel you would like to be a guest, partner, or sponsor, please see the information further down this page.
This party is sponsored by Hook Digital Marketing Canada and Dahlias By The Bay, two Port Royal-based companies.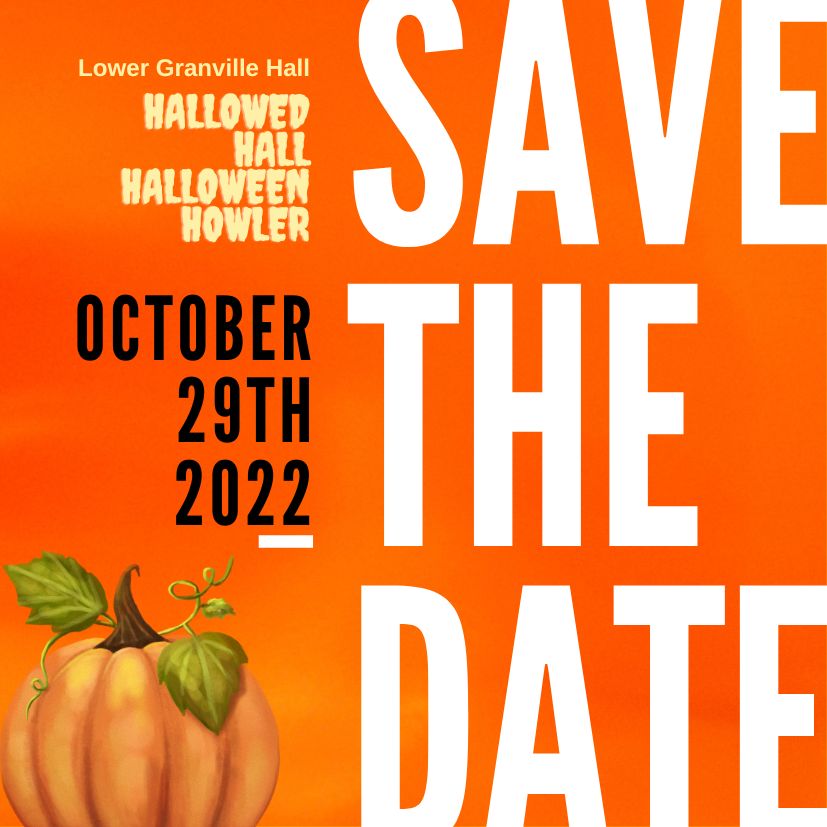 Registration
Fill out the form to submit your registration. Please make sure you review the waiver which contains important safety information.
* This is a private function and we reserve the right to deny entry to anyone for any reason at our discretion. 
* Children must be monitored by a parent or guardian at all times.
* There will be potential food allergens such as tree nuts. There will also be donated homemade food items. Consumption of food and drink is at your own risk.